Gateway of Pacific is a landmark, delivering premier laboratory and office space at the front door to South San Francisco's flourishing biotechnology community. This fully-integrated campus is designed to the highest institutional standards, featuring distinct and robust buildings within an active, urban-park setting.
36

ACRE Campus

5

Phases

10

Buildings

2.2M SF

Campus

50K SF

Amenity Center

6

Commuter Options

20K SF

Conference Facility

3.8

Miles from SFO
THE BAY AREA'S LIFE SCIENCE COMMUNITY
GOP is located in a vibrant research community with a legacy connection to Life Science and home to one of the biggest ecosystems of premier science institutions in the world.
Area Map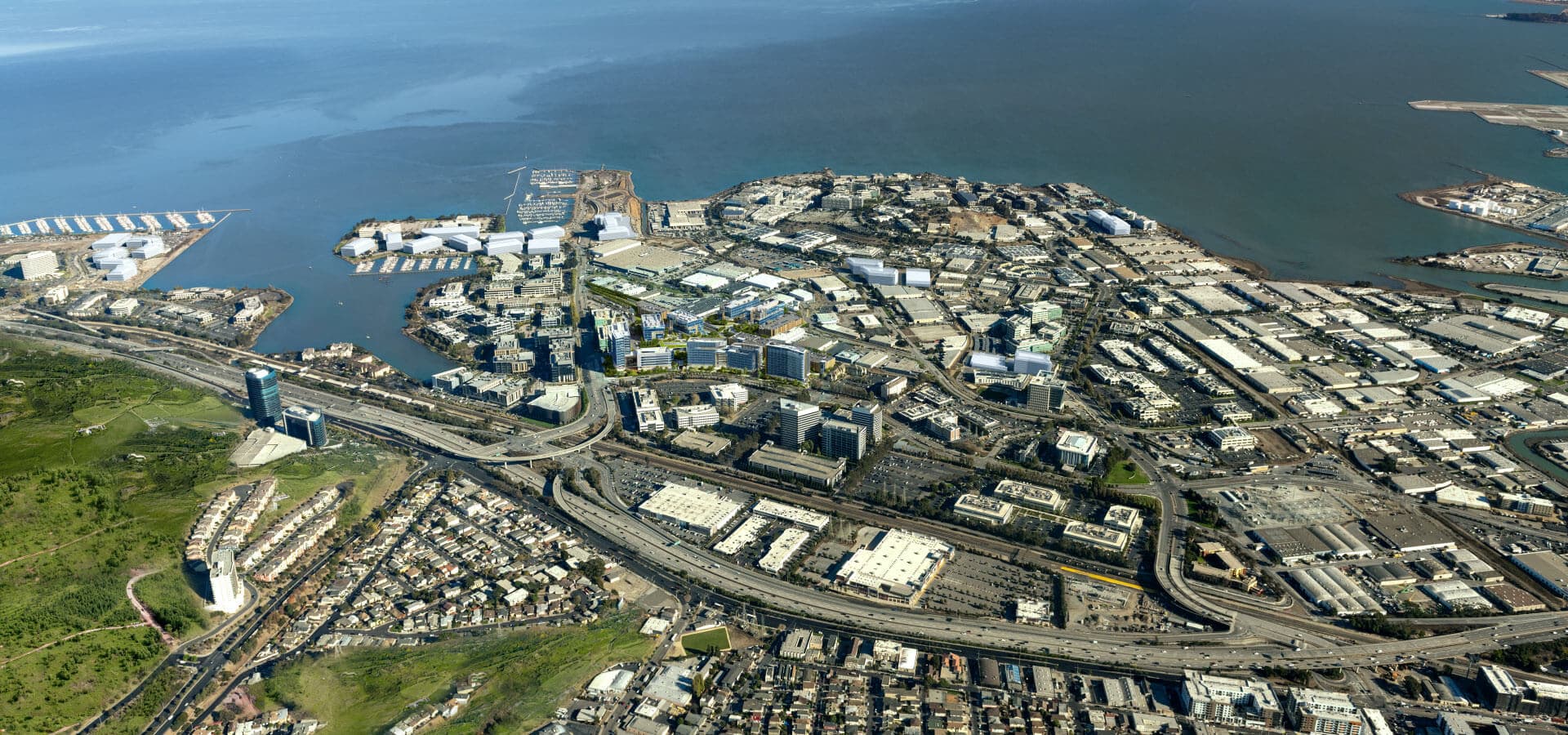 3
San Francisco International Airport 3.8 miles
4
California 101 0.2 miles
5
South San Francisco dock 1.0 mile
6
California 101 0.2 miles
Bart Station 2.5 Miles

Interstate 280 3.7 Miles
Area Map
3
San Francisco international airport 3.8 miles
4
Caltrain station 0.5 miles
5
South San Francisco dock 1.0 mile
6
California 1010.2 miles
Not Shown
Bart station 2.5 miles
Campus Map
THE PHASES OF INNOVATION
GOP places health and wellness at the center of building design. The campus incorporates sustainability features, including on-site generation, rainwater capture, grey water collection, high-efficiency HVAC systems, and electric vehicle infrastructure.
GOP-1 and Traverse have achieved LEED® Platinum certification, and all other buildings are targeting either LEED® Gold or Silver certification.
Creating an environment that inspires
Gateway's Central Park is a zen-like environment for connection and collaboration outside of the office or laboratory. The Park is uninterrupted by vehicles and offers a variety of park-like experiences on ±5.5 acres—from highly social places for interaction to areas for quiet contemplation.
Renew. Recharge. Revitalize.
At the heart of the campus, TRAVERSE, a state-of-the-art amenity center, offers a personalized array of culinary, fitness and community experiences that empower moments of connection and collaboration.
TRAVERSE is certified LEED® Platinum and has a Fitwel 2 Star Rating.