Gateway of Pacific is a landmark, delivering premier laboratory and office space at the front door to South San Francisco's flourishing biotechnology community. This fully-integrated campus is designed to the highest institutional standards, featuring distinct and robust buildings within an active, urban-park setting.
36

ACRE Campus

5

Phases

2.2M SF

Campus

50K SF

Amenity Center

6

Commuter Options

20K SF

Conference Facility

3.8

Miles from SFO
THE BAY AREA'S LIFE SCIENCE COMMUNITY
GOP is located in a vibrant research community with a legacy connection to Life Science and home to one of the biggest ecosystems of premier science institutions in the world.
Area Map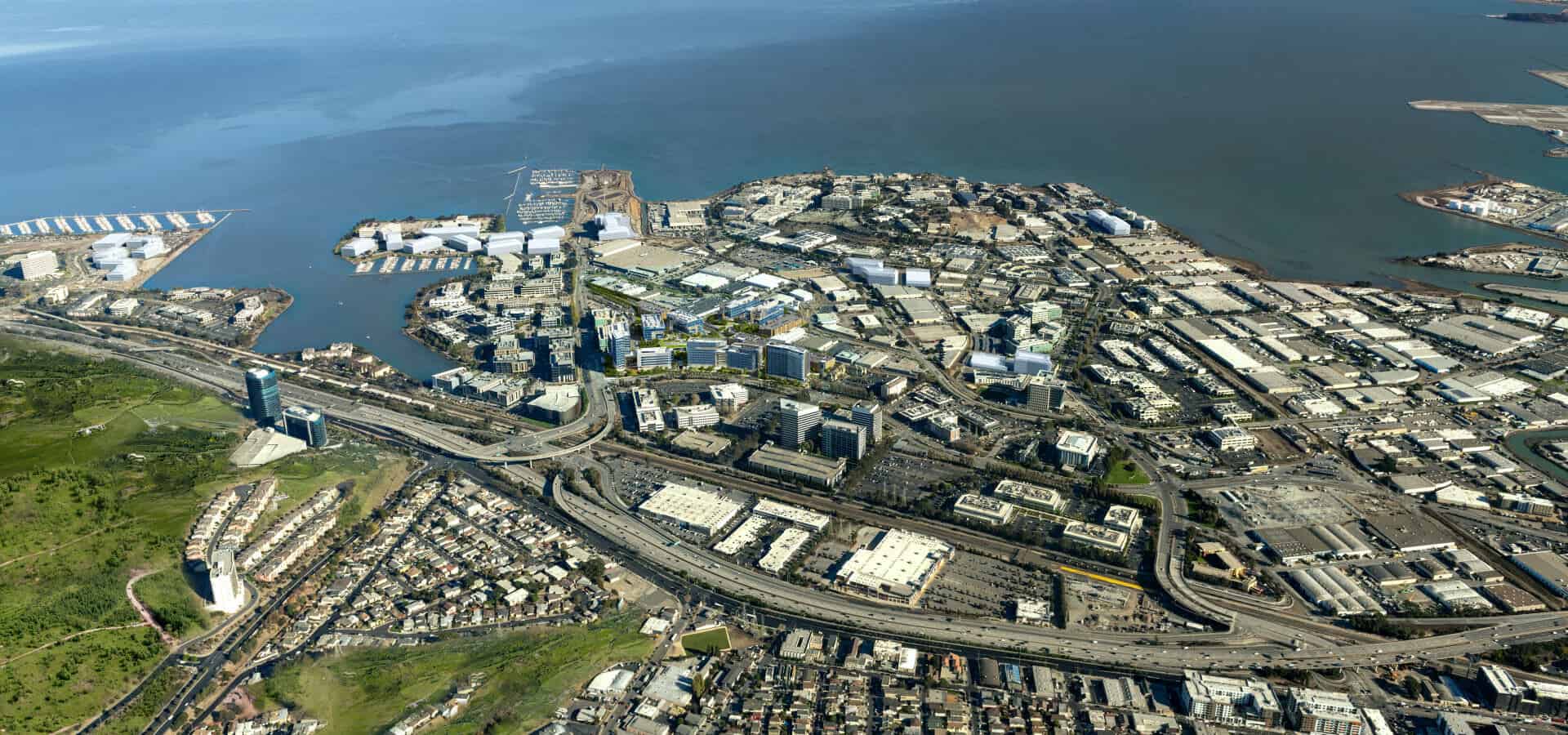 3

San Francisco International Airport 3.8 miles
4

California 101 0.2 miles
5

South San Francisco dock 1.0 mile
6
California 101 0.2 miles
Bart Station 2.5 Miles

Interstate 280 3.7 Miles
Area Map
3
San Francisco international airport 3.8 miles
4
Caltrain station 0.5 miles
5
South San Francisco dock 1.0 mile
6
California 1010.2 miles
Not Shown
Bart station 2.5 miles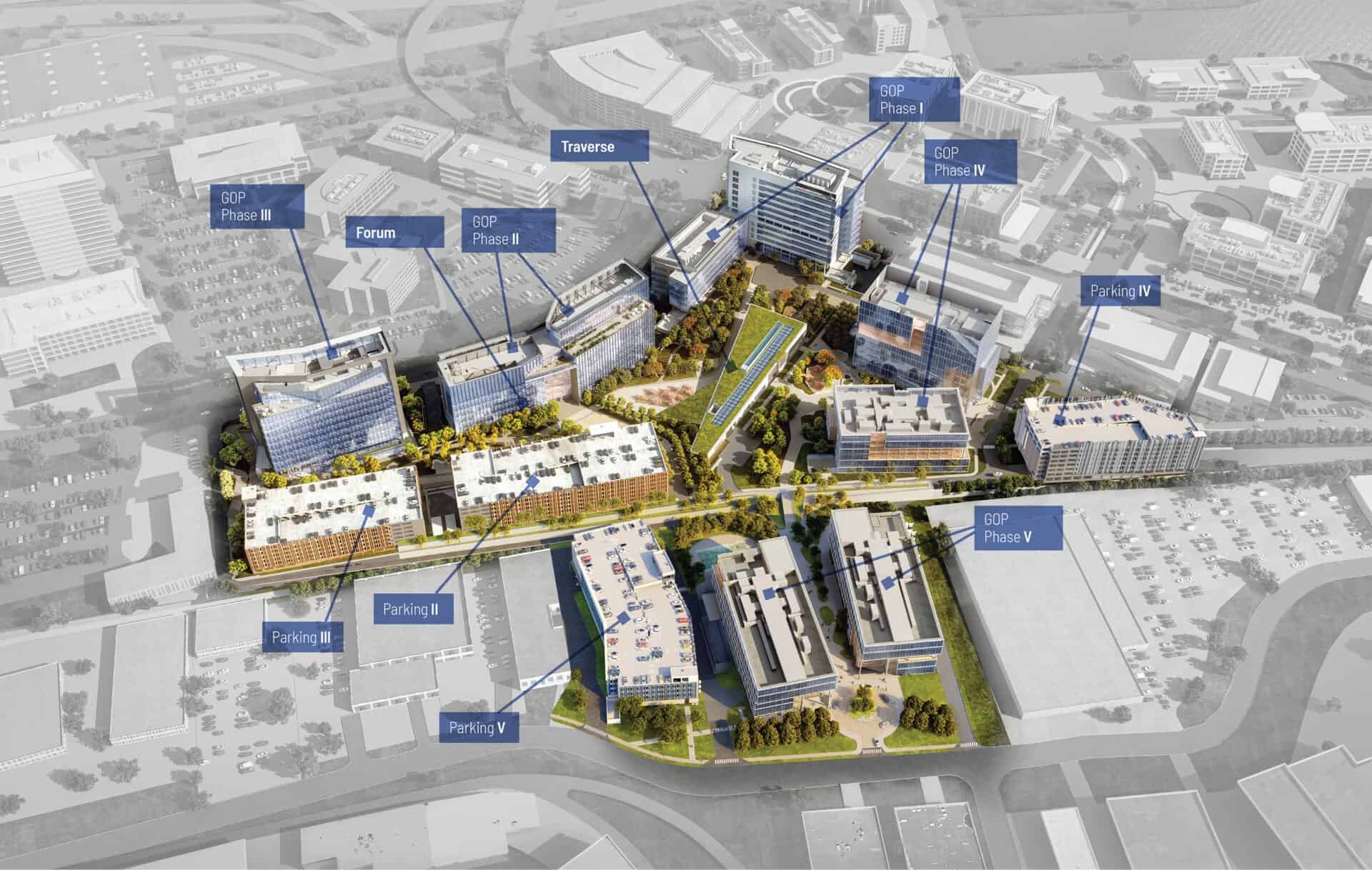 Campus Map
THE PHASES OF INNOVATION
GOP places health and wellness at the center of building design. The campus incorporates sustainability features, including on-site generation, rainwater capture, grey water collection, high-efficiency HVAC systems, and electric vehicle infrastructure.
GOP I and Traverse have achieved LEED® Platinum certification, and all other buildings are targeting either LEED® Gold or Silver certification.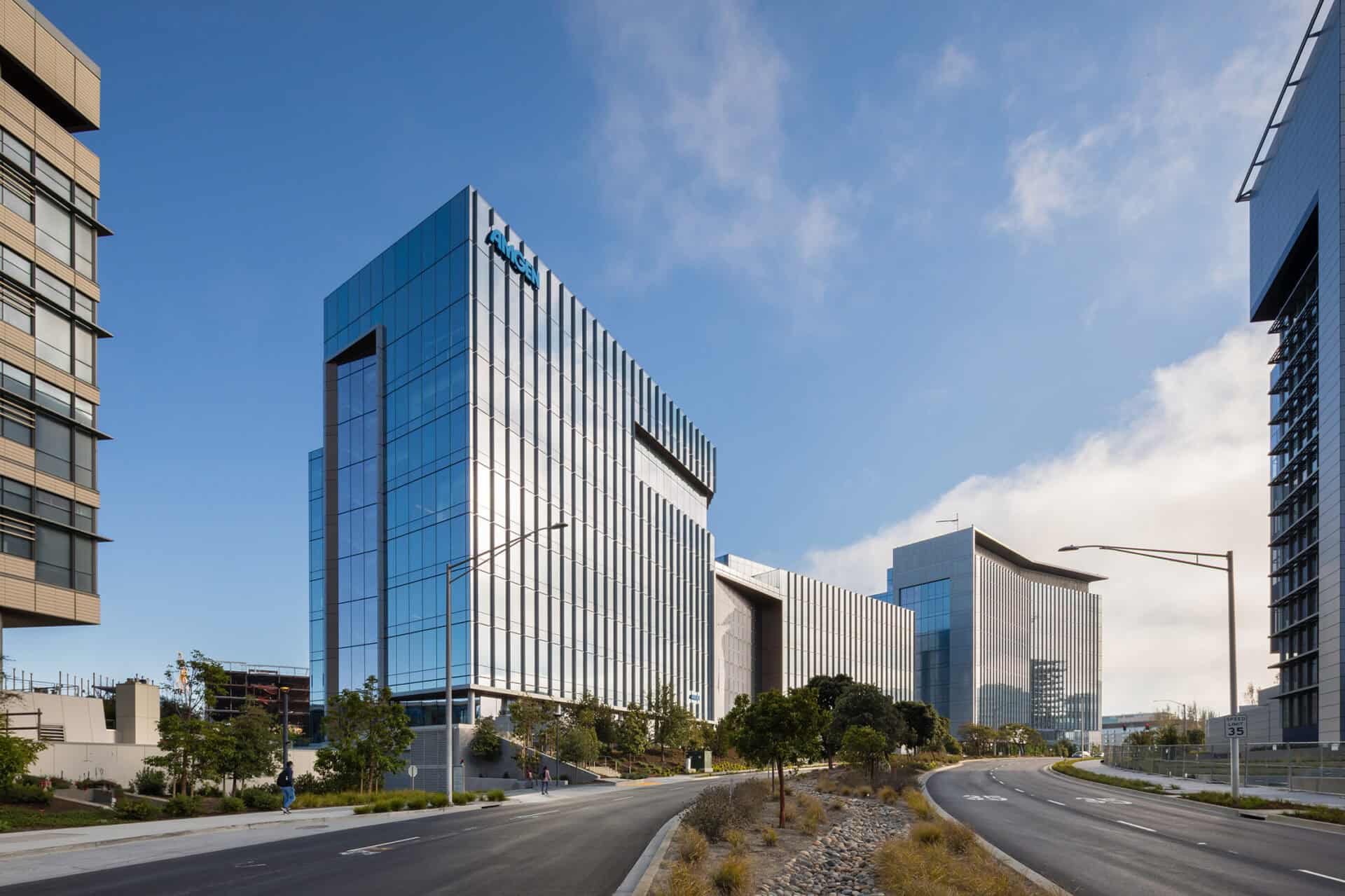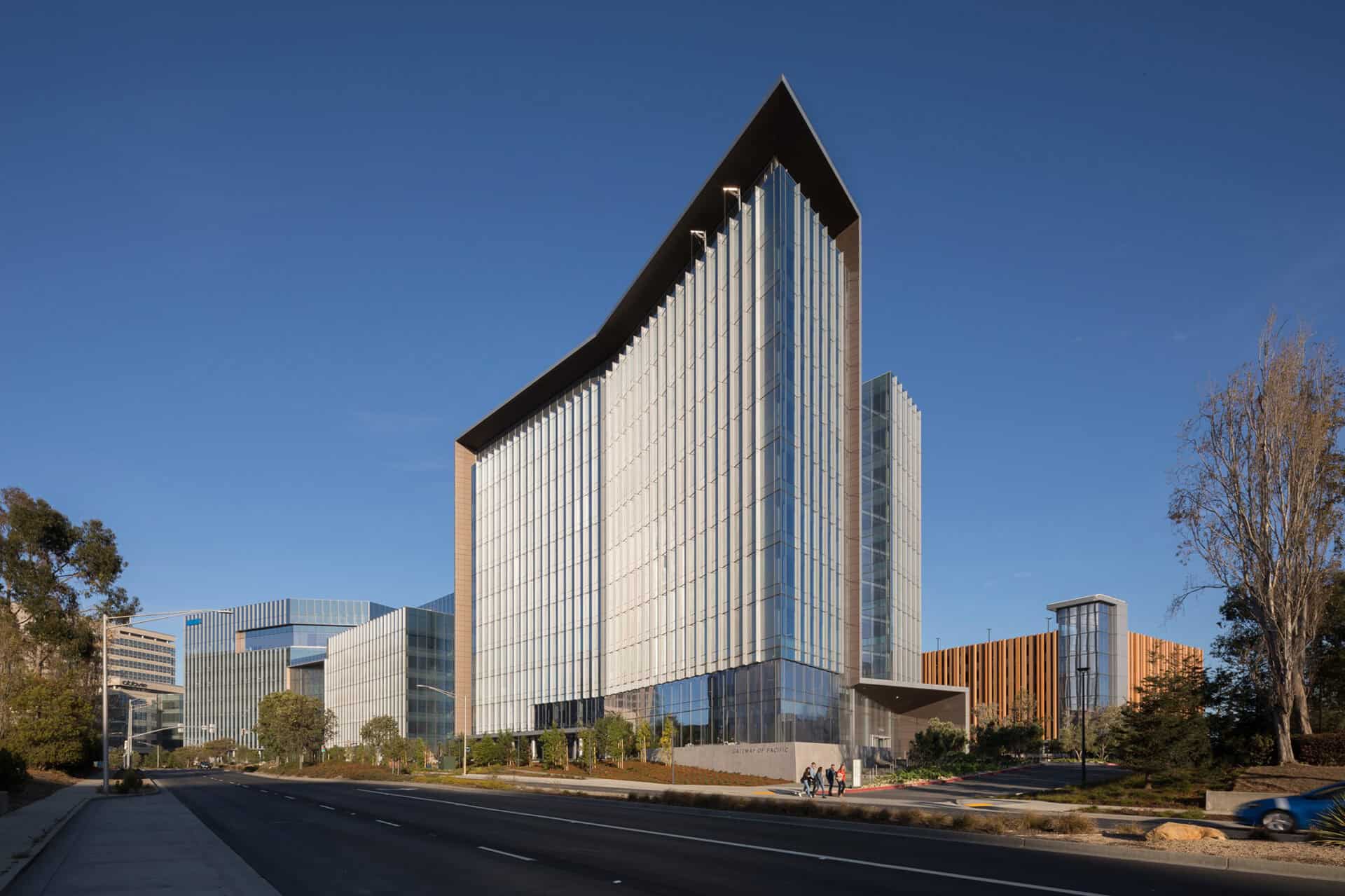 AVAILABLE NOW

+/- 220,000 SF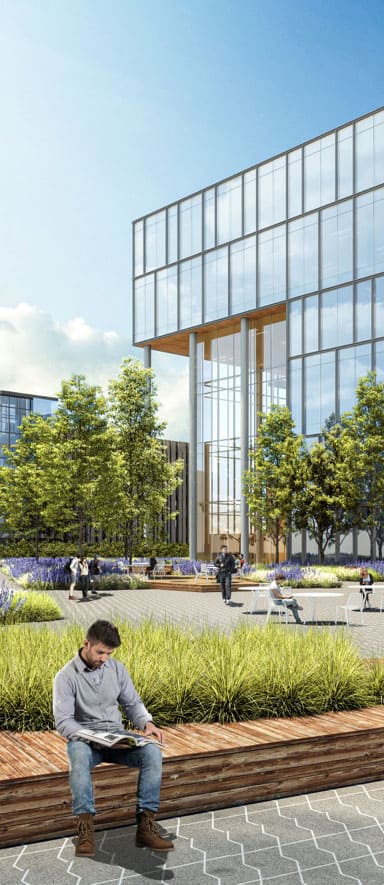 Shovel Ready

Estimate 2025+
TI Ready

Estimate Q2 2024
Elevate your event to the next level with Forum
The premier conference center that provides exceptional meeting
and gathering space for tenants!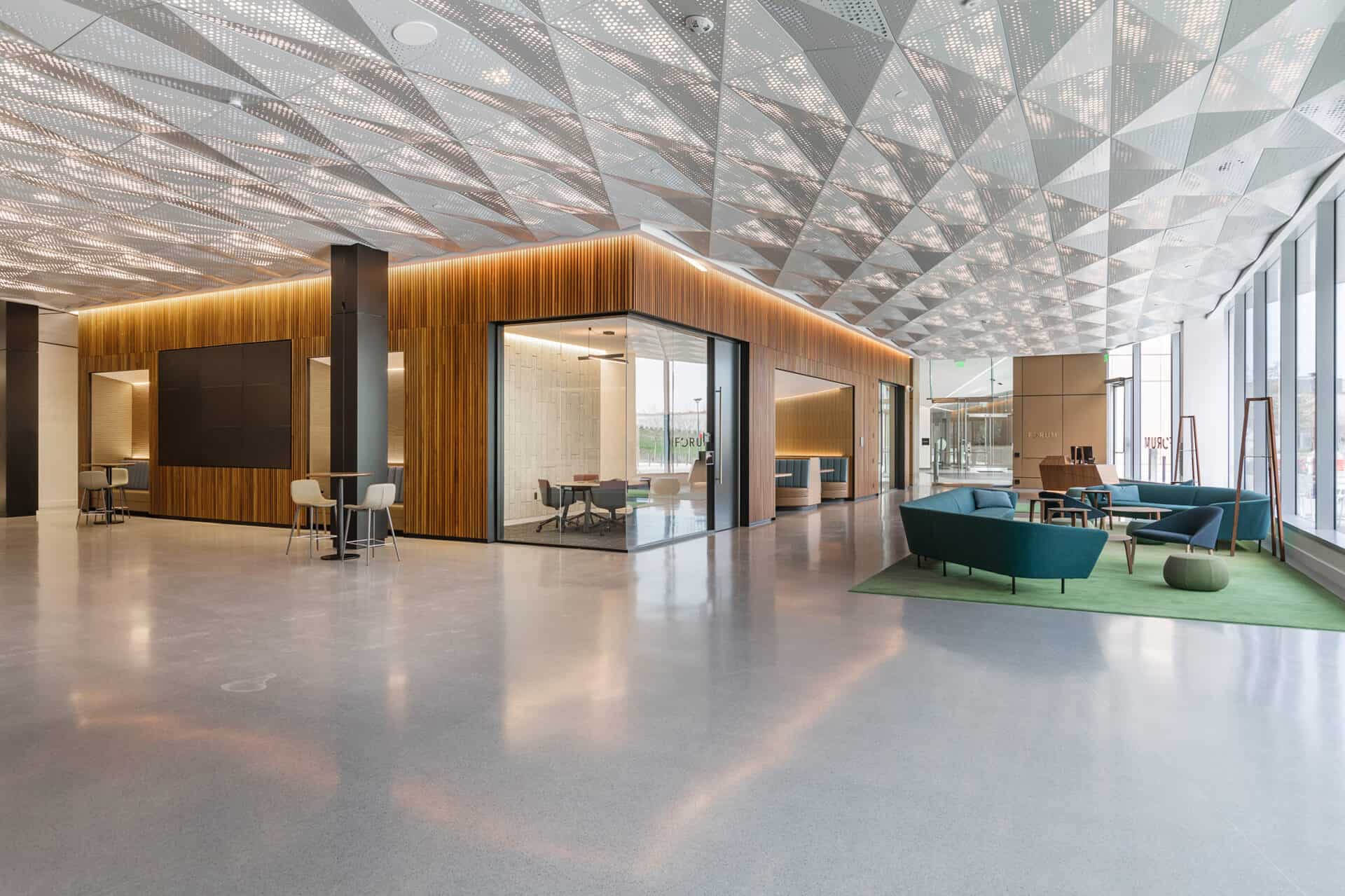 With 20,000 square feet of ground-level space in the Gateway of Pacific Phase II building, Forum can easily accommodate up to 450 people in an auditorium seating arrangement, complete with state-of-the-art audio-visual systems.
Forum offers unparalleled flexibility with sub-dividable spaces that can adapt to smaller meetings of up to 130 people, so you can customize your space to fit your needs. And with stunning open spaces for pre- and post-function use, Forum provides the ideal venue for your next event.
Creating an environment that inspires
Gateway's Central Park is a zen-like environment for connection and collaboration outside of the office or laboratory. The Park is uninterrupted by vehicles and offers a variety of park-like experiences on ±5.5 acres—from highly social places for interaction to areas for quiet contemplation.
Renew. Recharge. Revitalize.
At the heart of the campus, TRAVERSE, a state-of-the-art amenity center, offers a personalized array of culinary, fitness and community experiences that empower moments of connection and collaboration.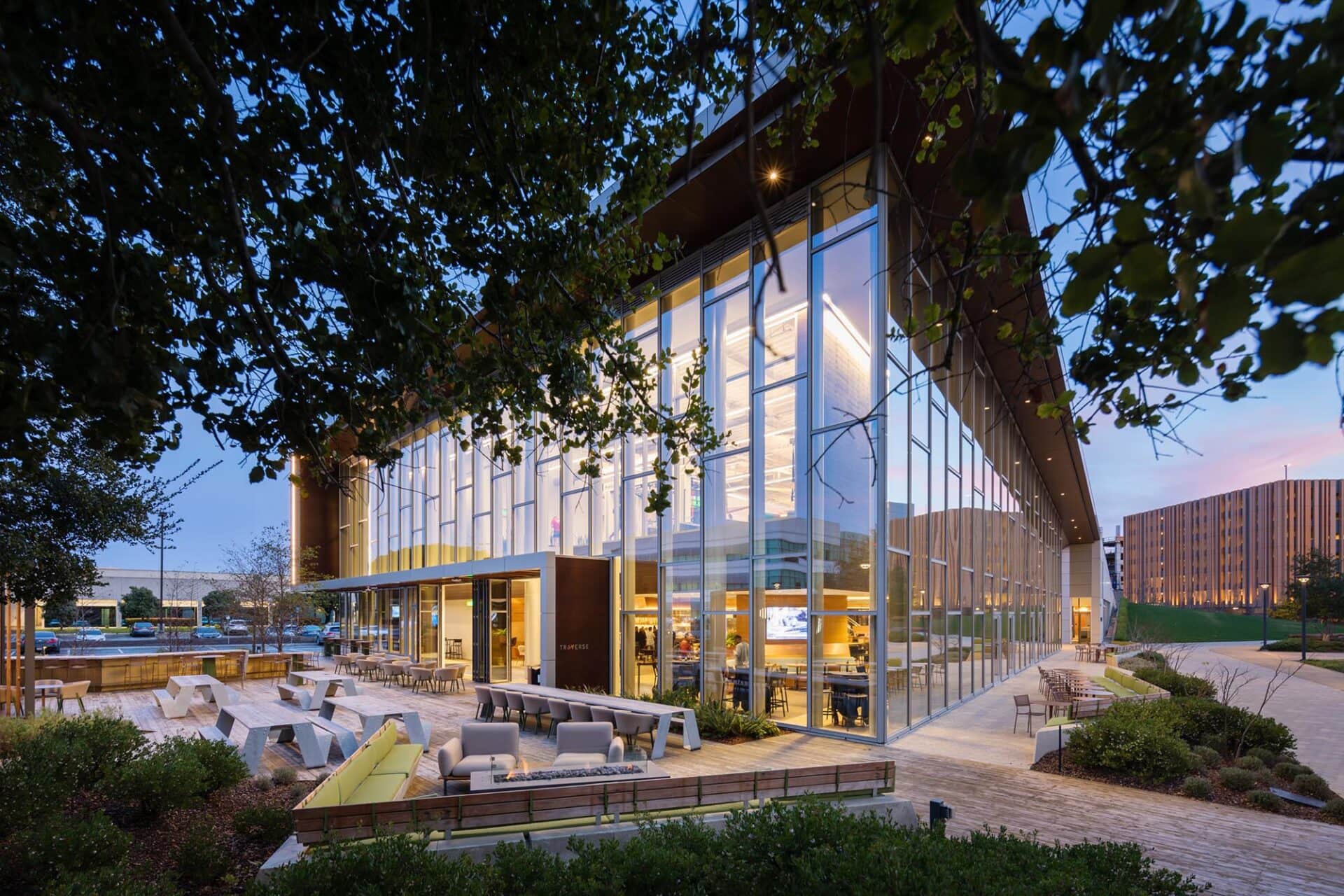 Traverse is LEED® Platinum certified and achieved a Fitwel 2 Star Rating in 2021 – specifically designed to support healthier workplace environments that help improve occupant health and productivity.
Campus Life
A new center for life science research and modern amenities in a live, work, play environment.
Outdoor Living Room
Premier laboratory and office space in a vibrant, amenity-rich campus setting.
Portfolio Stats
BioMed owns and operates high quality life science real estate comprising—as of March 31, 2023—16.3 million square feet concentrated in leading innovation markets throughout the United States and the United Kingdom, including Boston/Cambridge, San Francisco, San Diego, Seattle, Boulder and Cambridge, U.K.
In addition, BioMed maintains a premier in-process development platform with 3.3 million square feet of Class A properties in active construction and 8.1 million square feet of future development platform in these core innovation markets to meet the growing demand of the life science and technology industries.

CONTACT US FOR LEASING OPPORTUNITIES